Events
Fairway Cafe
Our clubhouse offers spacious banquet facilities to accommodate groups or every size. To complete the package we offer a full menu to cater your event. Our quality service and friendly staff will accommodate the needs of your event. Contact Pete Eitel today at 262-878-3714 to book your event!
We now work with local caters to ensure your special event is tailored to your need!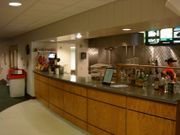 Main Dining Room
This beautiful room with golf course views has a seating capacity of 100.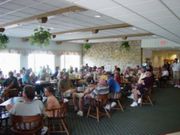 Small Banquet Room
A private room with seating capacity of 50, this room is perfect for smaller groups and private meetings.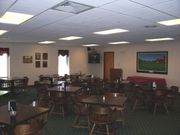 Pavilion
Constructed in 2007, perfect for both casual or elegant parties, this facility can seat up to 150 guests. Attached to the clubhouse, and the ability to roll down the canvas sides in case of inclement weather, this pavilion with gorgeous views offers a unique setting for your event.